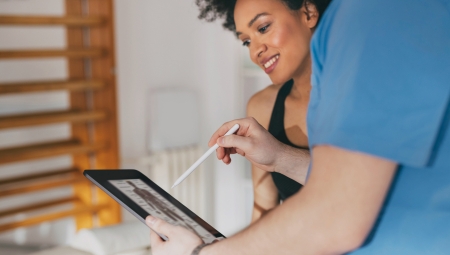 COMPASSANA
FOR SMARTER HEALTHCARE
Compassana is a joint project of Medbase, Hirslanden, Groupe Mutuel, Helsana, SWICA, LUKS GROUP and Trifork. As shareholders, they jointly ensure the establishment and systematic further development of Compassana.
Modern medical care is combined with the advantages of digitalisation. This creates the conditions for optimal communication between patients and healthcare providers.
Compassana connects medical and medical-related service providers and promotes their cooperation via a digital healthcare platform. It is the centrepiece of the smart ecosystem for health in Switzerland, invisible to patients. The platform optimises the integrated care of healthcare providers and the coordination of patient pathways.
Patients can use all the advantages of Compassana via the app. It enables patients to easily orient themselves in the healthcare market. Treatments and documents can be accessed quickly and viewed at any time. We promote patients' individual health and support people in every situation to navigate their health path independently.
Learn more about our ecosystem.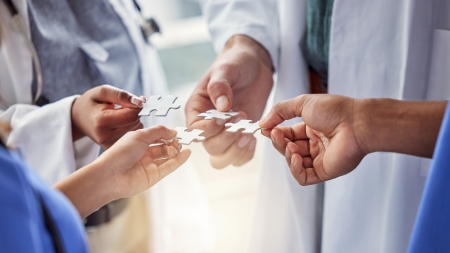 Strong together
Building our ecosystem requires combined forces and interdisciplinary collaboration. We are looking for like-minded people to join Compassana in order to take the Swiss healthcare system to the next, digital level. We welcome anyone who wants to join the Compassana ecosystem. Our specialist services for service providers, called Compassana Med, are open to all. Contact us now. 
Compassana app
Do you want to have better control over your health as a patient? With the Compassana app, you can fully organise your personal health – from document storage and medical prescriptions to online appointment booking. The individual treatment plans that you have developed with your doctor can also be viewed and planned at any time. In addition, you can exchange secure messages with healthcare professionals.